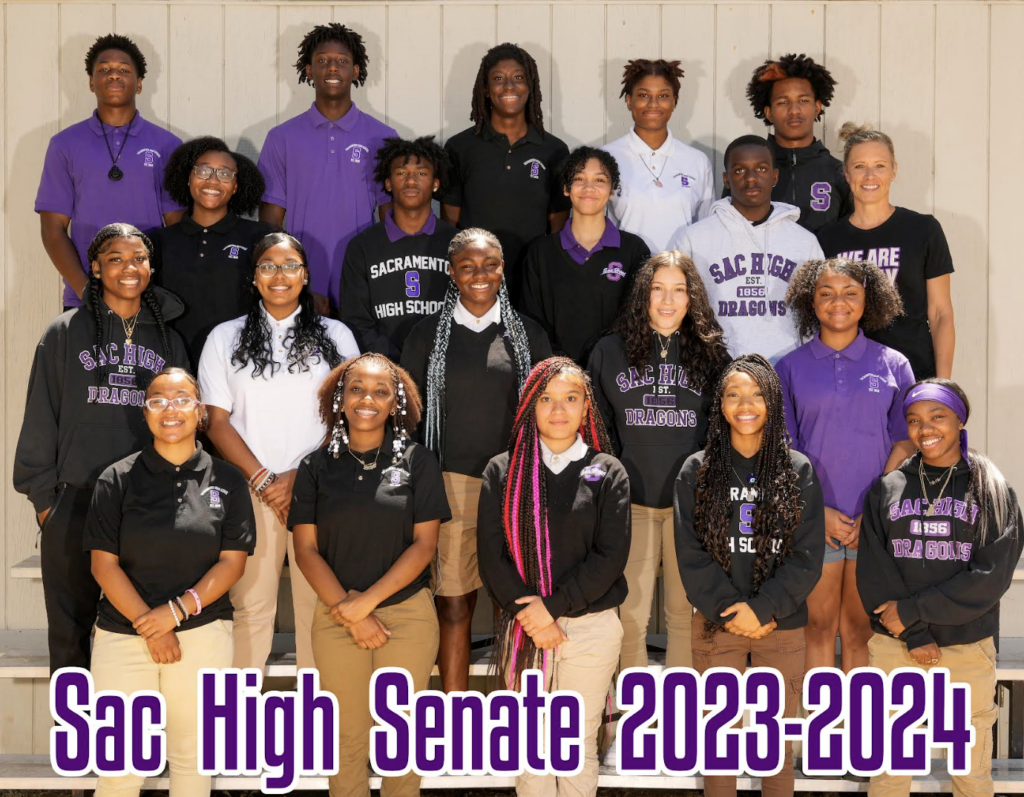 Senate is Sac High's on-campus leadership class made up of determined, positive, flexible, and imaginative scholars who have common goals of keeping communication open between students, improving school culture, creating great school-wide events, and reaching our vision of making Sac High the best high school in the nation.
Senate is made up of members who are leaders on campus, maintain a 2.5 or higher GPA, have role-model behavior inside and outside of the classroom, are positive with their words and actions, and consistently represent Sac High by being in full uniform.
Mission: To establish and foster open relationships with students, staff, and administration so everyone at Sac High feels included and part of our community. Senate will put on memorable events at Sac High, build school spirit, and lead by example.